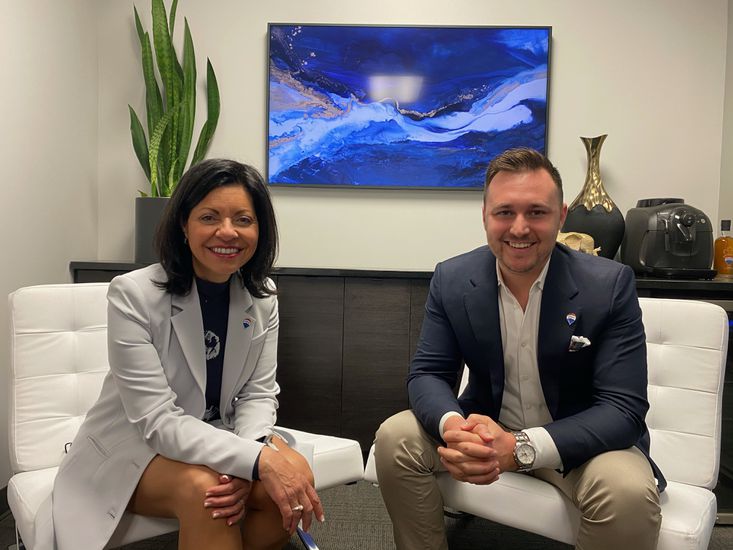 The great RE/MAX de Francheville family
We believe that having a support team that answers your questions and is available to help you ensures your success as a real estate broker. Our ongoing training and tools will allow you to exceed your clients' expectations. With our human approach and a dynamic and stimulating work environment, RE/MAX de Francheville is the real estate agency propelling you to the top.
Come join the elite!
Julie Villeneuve

Franchisée, courtier immobilier agréé DA & dirigeante d'agence

Nicolas Geoffroy-Brûlé

Franchisé propriétaire, Courtier immobilier agréé DA, Vice-président marketing & technologies

Christiane St-Jean

Courtier immobilier agréé DA, directrice service transactionnel et agente de conformité

Michel Brûlé

Courtier immobilier agréé DA & directeur des opérations financières

Me Marie-Michèle Dombrowski

Directrice des affaires juridiques
Julie Villeneuve

Nicolas Geoffroy-Brûlé

Christiane St-Jean

Michel Brûlé

Me Marie-Michèle Dombrowski

Sandra Lavoie

Caroline Dallaire

Josée Boisvert

Sylvie Gagnon

Nathalie Hill

Chantal St-Louis

Ginette Martin

Éloise Lavoie

Johanne Pronovost

Jacqueline Gagnon

Anne Beaumier
OUR BENEFITS
---
Private training and coaching
Training on a regular and continuous basis on the latest developments in real estate
Executive availability; assistance
Agency executives who do not do real estate brokerage in the field, so they are 100% dedicated to the success of their realtors
Administrative Resource
Support team in every sphere essential to the work of realtors
Notoriety
Operating in the region since 1989 and the most successful agency in the region with a market share of over 50%
Technology Resource
Constantly evolving tools that improve efficiency and performance for real estate brokers
Digital marketing resource
Social Networks & more. Branding & digital coaching
Mortgage Partners
5 partners with access to our offices working closely with our team
Our 3 offices strategic locations
Accessible 24 hours a day with great locations and a work environment that is conducive to everyone's business development
Events
Awards ceremony, international convention, golf tournament, happy hour, latest technology convention, Christmas party and more
Our values
Respect, integrity, professionalism and all that in a fun way
APPLY AS A REAL ESTATE BROKER
AT RE/MAX DE FRANCHEVILLE
At RE/MAX de Francheville, "we take care of everything" is not just a slogan, it is our mission to offer you a great career in real estate. You will be supported by our administrative team in achieving your goals.
We will become a team and above all a family.
Apply Now
Broker Testimonials
---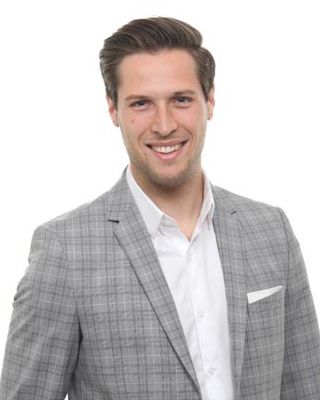 RE/MAX de Francheville is in itself an institution in the Mauricie region and the real estate field. The quality of the service offer supports and mentors young people as well as experienced brokers. The proactive and innovative side of the agency benefits the clientele and the professionals in order to maximize the result of their transactions. To conclude, RE/MAX is for me synonymous with humanism, authenticity and dedication to important causes such as Opération Enfant Soleil. The company's values resonate with me and make me particularly proud to be a broker at RE/MAX of Francheville.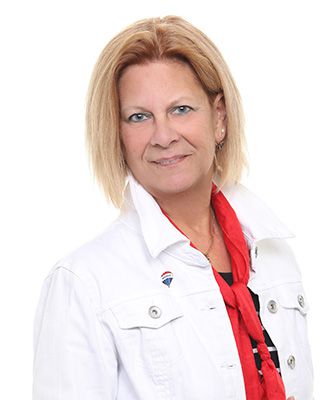 At RE/MAX of Francheville, our leadership and administrative staff provide the support we need to get the job done. The availability, the generous and valuable advice, the training made available to us, fill our toolbox in order to conduct our transactions according to the rules of the art. We form a large family on which we can rely at all times.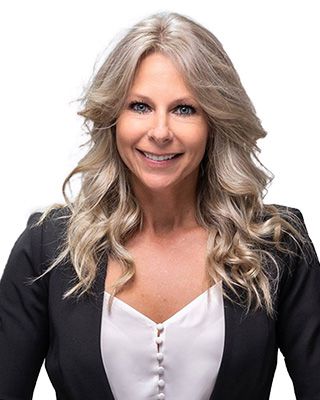 Our agency is equipped with a team of leaders who are first and foremost very human, competent people who offer us exceptional availability. They are concerned about our success, as well as our professionalism. As soon as we arrive, we have access to ongoing training. It is a privilege to be part of this team!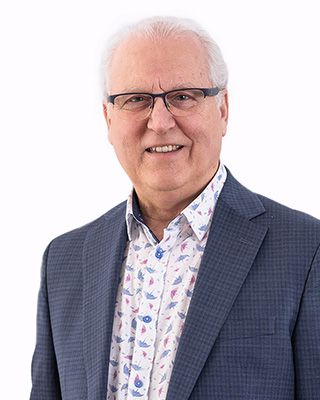 I quickly realized that the RE/MAX de Francheville banner is an exceptional vehicle for real estate brokerage. Having been in the business for almost 45 years, I can say that RE/MAX gives you the freedom to act as a self-employed person without compromising the support that the agency's management offers. Reliability, respect, family atmosphere of the agency as well as the integrity of the managers towards their team, the choice is simple
Contact us
---
Your message has been sent, we will contact you soon.