The real estate agency you can trust!
Created in 1989 and still managed by its founder, Anne Beaumier, RE/MAX de Francheville has become the leading real estate brokerage firm in the Mauricie and Centre-du-Québec regions. Our agency holds the largest market share in the regions, thanks to the professionalism and dedication of some hundred brokers and administrative staff working in Trois-Rivières, Shawinigan and Bécancour. The renewed trust that many clients have placed in our brokers year after year is at the heart of this success.
And the future looks even brighter as young professionals and experienced business people continue to join our team. The synergy of their expertise and strengths will take RE/MAX de Francheville to new heights. To all our current and future customers, it is for you that, day after day, our banner goes the extra mile to deliver the service you deserve.
Professionalism and excellence serving the people of the Mauricie and Centre-du-Québec regions, that's our commitment at RE/MAX de Francheville!
Opération Enfant Soleil
---
For 35 years, RE/MAX has been supporting Opération Enfant Soleil, a non-profit organization that raises funds to help sick children in the province. Since 1988, RE/MAX has raised more than $25 million to support the development of high-quality pediatrics for all children in Quebec.
Thus not only are RE/MAX brokers high achievers, but they are also generous. Year after year, they devote their time and energy to improving the well-being of thousands of sick children throughout Quebec.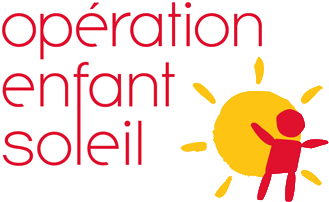 Discover the RE/MAX programs
Contact us
---
Your message has been sent, we will contact you soon.